Dr. Justice E. Obi RPH
Inventor of Obinaquine gel &
Obinaquine vaginal suppository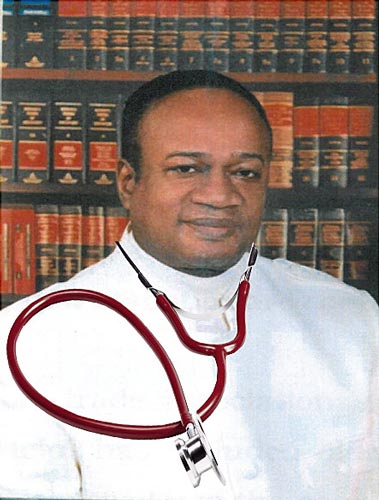 Like the inventors of many new products concepts, Dr. Obi was inspired with the idea for the Obinaquine Gel and later developed the Obinaquine Vaginal Suppository due to personal experience and observation. He was utilizing the original formula (Tablet Form) for the treatment of another condition when he realized that it was helping to heal the genital warts he had. Thus he formulated the Obinaquine Gel and later Obinaquine Vaginal Suppository for the cure of external Genital Warts and prevention of Genital Cancers of HPV genesis which the medical needs have not been met respectively.

Invention is the ability to recognize and remember upon seeing or noticing something unusual or extraordinary that has been absent in our surroundings hitherto, said Dr. Obi. When Dr. Obi noticed the life saving value of his invention, he decided to use the right modus operandi to seek for its patent and submission of the novel to USFDA for approval in order to help human race and animal kingdom inflicted with the deadly indolent disease that is known to be recalcitrant and indomitable to mankind up to this time.

Honest to goodness, the world would be thankful that something good has happened in a bad ugly situation at last, said Dr. Obi. From this point on, Obinaquine has come along to meet the medical need that was not there before. HPV has remained very elusive for centuries, but not anymore due to Obinaquine Invention. The invention would definitely take the wind out of sail of Human Papilloma Virus and its related cancers universally, said Dr. Obi. The Human Papilloma Virus (HPV) will have to find another means of making a living without using human race as a host.

As it is said that a single invention, if it is right, saves us the hard labor of an infinite of experiences and research. With the use of Obinaquine throughout the world the morbidity and mortality statistics numbers of all kinds of genital cancers (Cervical, Penis, Vaginal, Vulva and Rectal cancers et cetera et cetera) will drop exponentially throughout the universe within 10 years to come, said Dr. Obi. This novel has no equal to the existing remedies and no comparison.
| INDIA | 135,000 Women diagnosed with Cervical Cancer due to HPV per year. (2014) 75,000 dies from it per year. 6,250 dies each month in India. |
| --- | --- |
| U.S.A. | 12,109 women in the United States were diagnosed with cervical cancer. (2014) 4,092 women in the United States died from cervical cancer. (CDC DATA) |
| Worldwide | Cervical cancer kills an estimated 275,000 women every (2014) year and 500,000 new cases are reported worldwide. |
THESE NUMBERS ARE ALARMING AND STAGGERING, ALSO IT HAS SURPASSED THE BREAST CANCER & EBOLA COMBINED ESPECIALLY IN INDIA
Dr. Obi who was born in 1948 in a city called Port Harcourt, Nigeria in West Africa and also a citizen of the United States. He was educated in Nigeria as well in the United States of America and Mexico. He earned his Bachelors Degree in Pharmacy from Texas Southern University in Houston, Texas and a medical degree from Juarez Medical School, Mexico. The inventor has been a resident of his community for 40 years and previously lived in Nigeria. He conducted extensive Preliminary African Studies on Obinaquine which took place in Graceland Medical Centre, Lagos Nigeria, a foremost Medical Facility which his partner and co-founder Dr. Ejike M. Obi assisted. In his spare time, Dr. Obi enjoys compounding drugs to treat diseases and seeing if they work.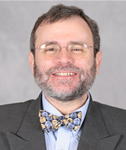 Daniel Mark Siegel, M.D. has been practicing Mohs surgery since completing his Fellowship in Mohs Micrographic Surgery and Dermatologic Surgery at the Baylor College of Medicine in Houston, Texas in 1986.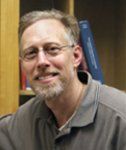 Dr. James K. Bashkin received his B.A. in Chemistry from the University of California, Irvine, and his D.Phil. from Oxford, England. He was an NIH postdoctoral fellow at Harvard before joining Monsanto Corporate Research. He spent time with both Washington University and then again Monsanto (later Pharmacia and Pfizer) prior to joining UMSL in 1999 where he is now Professor of Chemistry and Biochemistry.
Bettie M. Steinberg, Ph.D,. did her undergraduate work at the University of California, Riverside. She received her Ph.D. in Microbiology from the State University of New York, Stony Brook in 1976, working on bacterial viruses. She then did a postdoctoral fellowship at SUNY Stony Brook, studying mammalian tumor viruses. After two years at Columbia University as a Senior Research Associate, she joined the Department of Otolaryngology at Long Island Jewish Medical where she began her studies of human papillomaviruses and recurrent respiratory papillomatosis. Those studies have been supported continuously by grants from the National Institutes of Health (NIH) since 1983. She is the author or co-author of 96 peer-reviewed publications and 27 book chapters, most dealing with papillomaviruses. Her research has been recognized by receipt of a number of awards, including the Robert K. Match Distinguished Scientist Award, the Long Island Achiever in Science from the Long Island Center for Business and Professional Women, the Elliot Osserman Award from the Israel Cancer Research Fund, the Karl Storz Award from the American Society of Pediatric Otolaryngology, the Lorinda de Roulet Award for Excellence in Research, and the Israel Cancer Research Fund Award for Women of Excellence.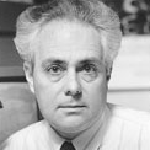 Tom Broker (b. 1944) received his B.A. in Chemistry from Wesleyan University (Middletown CT, 1966), followed by a Ph.D. in Biochemistry from Stanford School of Medicine (1972) for electron microscopic and genetic studies of bacteriophage T4 DNA recombination pathways, structures and DNA branch migration in the laboratory of Robert Lehman. Post-doctoral research (1972-75) at California Institute of Technology in the lab of Norman Davidson led to the first development of the avidin:biotin complex technique for conjugating macromolecules, and was applied to electron microscopic mapping of gene:RNA transcript complexes and protein:DNA complexes. He then joined Cold Spring Harbor Laboratory in 1975 as Lab Chief of the Electron Microscopy Section and was appointed Senior Scientist with tenure in 1979. Much of his research focus there was on the genetic and transcriptional organization of human adenoviruses, and this research in collaboration with Louise Chow and others resulted in the discovery of RNA splicing and also the first characterization of alternative promoters, alternative poly-adenylation and alternative splicing as coordinated mechanisms that eucaryotes use to extract genetic information for related proteins and functions.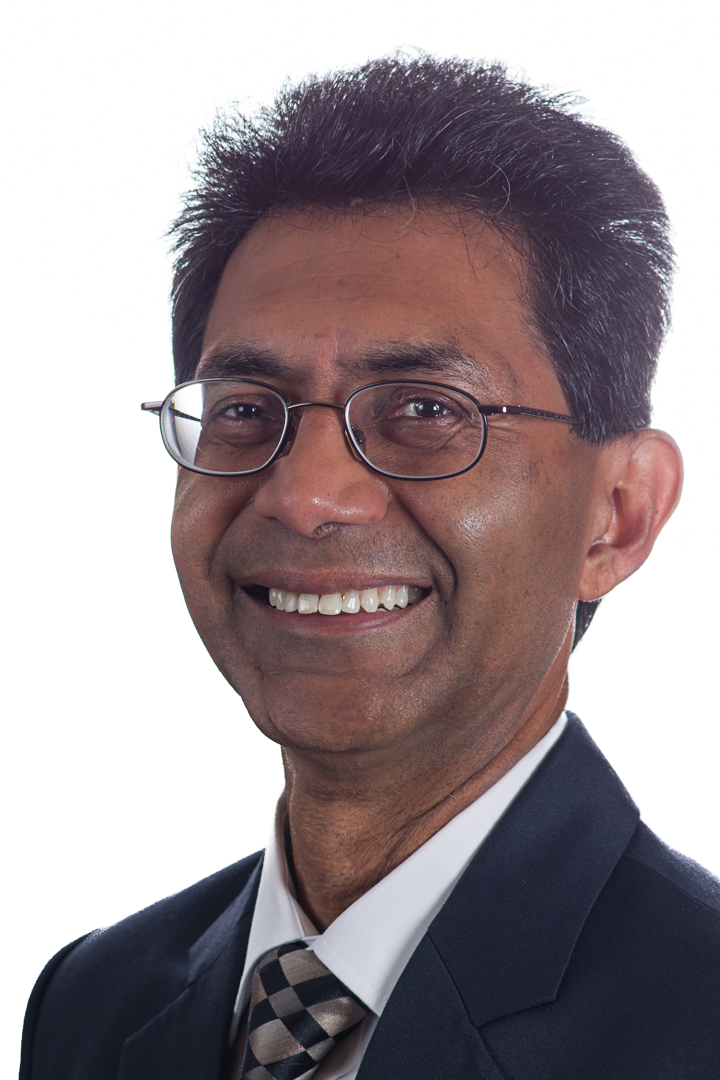 Rao Tatapudy, R.Ph., MS, Ph.D, is a NY State Registered Pharmacist with several years of experience as a Registered Pharmacist. He also has a MS and Ph.D in Industrial Pharmacy from St. John's University, NY and has 36 years of continuous pharmaceutical experience. He has covered several areas of the pharmaceutical industry including Generic (12 years), Brand (15 years), CMO (5 years), Teaching (2 years) and Consulting (2 years) contributing hands-on as well as in the role of Corporate Management, Line Management and Project Management resulting in successfully developing, filing and commercializing ANDA's, NDA's and OTC's in oral solid, extended-release, resin-complexation, oral liquid, unit dose liquid stickpack, parenteral, unit dose blow-fill-seal and transdermal, ointment, cream, deep lung delivery dosage forms to solve an unmet need as well significantly contribute to the Topline growth and Innovation & Growth.
Dr. Obi also owns two General Hospitals in Nigeria with his Nigerian Brother Dr Ejike. M. Obi the medical Director of the Graceland Medical Center and Maternity at Lagos State. GMC). The second hospital called Graceland Majestic General Hospital & Maternity located at UGA TOWNSHIP in ANAMBRA State. These two. Hospitals are CENTER FOR HPV CONTROL AND PREVENTION (CHC-&P)

For Lagos location contact:
Dr. Ejike M Obi MD. @ 011-234-803-303-8626.
Email: gkchika@hotmail.com
Or Mrs Chioma Obi@ 011-234-803-301-0731


For Uga Township Contact:
Dr. Eze Ike. @ 011-234-905-555-8236
Sameccomm@gmail.com.
Ms Grace Obi, Medical Director @ 011-234-706-896-9158.